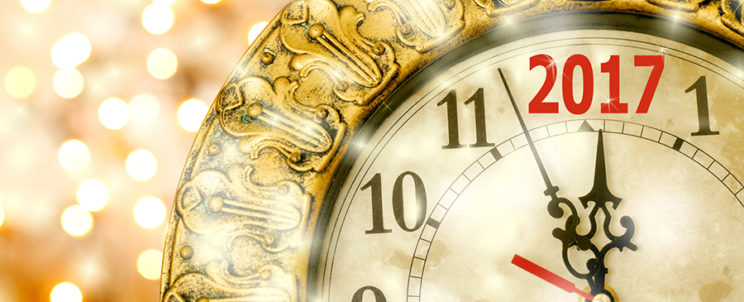 Can you hear the clock ticking? The end of 2016 is almost here.
Maybe you decided earlier this year to write a book, or a screenplay or a TV pilot. Or to take a writing workshop to reconnect with your creativity. Did you dive into drafting a novel or memoir?
When I first started my story consulting business, I took a course from online business guru Marie Forleo. One of the most valuable things she taught us was to look back at the end of each year, and acknowledge what we accomplished, the bad moves we made, what we learned from these bad moves, and how we wanted to move forward.
I've recently realized that everything she encouraged us to do in this "taking stock" exercise, can (and should) be applied to your writing.
So here it is. Marie Forleo's 3 Powerful Year-End Questions to Ask Yourself (tweaked for writers.)
What did I write/create this year that I'm proud of?
This is where you tally your wins. Did you create an outline for a new project? Did you plow through a first draft? Did you revise a project you love? Did you pitch to a producer or make notes on a new idea? Did you sign up for a class or workshop or for coaching that helped improve your writing and move your projects forward?
List all the amazing writerly things you did this year that make you excited and proud.
What mistakes did I make? What did I learn?  
What went wrong? What were some of the things you tried this year that didn't work? Did you have an idea, go for it, and then realize it was faulty and stop? Did you let your emotional survival patterns stop you from submitting to a contest or agent or manager? Did you waste a bunch of time? How? List all the mistakes you made and all the things that went wrong this year with your writing.
Now, make a list of everything you learned from these mistakes! (Both about yourself and your writing.)
What am I willing to release?
And by release, I mean let go. What are the things you can say goodbye to that no longer serve your writing? Is it your commitment to a group of friends who don't support your literary or cinematic aspirations? Do you offer to volunteer so much that it sucks up all your writing time? Could you release that story in your head that tells you nothing good will come of your work? And that you're wasting your time?
Are you blaming someone else for not writing?
What can you let go of, right now, that will allow you to move forward in a fresh, empowered way?
Take Action! Spend 20 minutes and write out (with a pen or pencil– don't ask– somehow it's more powerful this way) the answers to these three questions. What did you create that you are most proud of? What went wrong and what did you learn from these missteps? What can you let go?
I just want to take a moment and tell you how happy it makes me to think about you, out there, expressing your stories and ideas on the page. Grappling with resistance and the creative struggles that come with being a writer is not easy. But this struggle, and the creative journey that accompanies it, is so worth it.
You know that what you do is amazing, right?
And that you're also human?
Here's to looking back, and forward.
And to lots of pages in 2017!
xo Pat
Sign up here for my free weekly writing tips and inspiration!